About McCracken Consulting LLC
"Many Hats Mean Less Risk for You"

In the past 40 years, I've worn many hats: architect, facilities manager, general contractor, and construction manager. That experience gives me a unique perspective - the valuable ability to spot both design and construction issues that will inevitably arise.


Nearly all of my experience has been with non-profit and private organizations. My mission is to reduce design and construction risk for these organizations - by providing balanced solutions for their leaders.

Reducing Risk: A Promise of Value

What are the most effective ways to reduce risk? After more than four decades in the industry, I've learned that the best projects are those with less emphasis on traditional roles.


• Freedom of Choice - Identify client options that otherwise would have been overlooked. Not being locked into routine industry expectations provides opportunities to build better buildings.


• Synergy - From years of multi-disciplined experience, assemble the best team for the task and motivate all of the participants for the maximum performance as a group.


• Asymmetrical Thinking - It's my term for the power of a perspective that can see every side of each issue. It's the best approach to discovering and negotiating balanced solutions in complex situations.


• Attention to Clients' Needs - Including adherence to budget, schedule, program requirements, aesthetics and quality. Construction is akin to solving a complex equation with numerous variables. The trick is to prioritize variables and to solve as many as possible.

---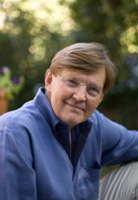 Tom McCracken Biography
Experience
McCracken Consulting, LLC
President and Founder

Nearly all of my entire career has been spent working in one role or another with nonprofit organizations. In 2008 I created a consulting service to lead such organizations through the planning and construction of capital projects.
Projects to date include:

Eight year/$90 million buildout of a facilities masterplan for The Maryland School for the Blind.
The full restoration of the 200 year-old Washington Monument in Mount Vernon Place, Baltimore. Work included marble and cast iron conservation, modern lighting, and electronic, interactive museum exhibits.
Site development and construction of a 60,000 SF religious community for the Maryland Province of the Society of Jesus (MDSJ) in Baltimore, MD
Restoration of an historic Jesuit chapel and cemetery in Woodstock, MD
Site development and expansion of a Jesuit cemetery in Wernersville, MD
Deferred maintenance catch-up, master planning, and Phase I renovations to the Second Presbyterian Church in Baltimore, MD
Emergency stabilization and systematic repairs to the roof structure of historic Old Saint Paul's Episcopal Church in Baltimore, MD


Henry H. Lewis Contractors, LLC
Vice President & Director of Corporate Development
1987 to 2008
Involved in all leadership functions of a general contracting/construction management firm.

Developed the "public face" of the firm, expanding the client base, which helped increase revenues from $12 to $75 million.
Transformed the firm's book of business from nearly all competitively bid work to 85% negotiated construction management contracts.
Managed scores of individual projects, including $20 million-plus projects for the Johns Hopkins University and Hospital, Independent Dialysis Foundation, Nexion Health Care. Served as Project Executive on projects at Hopkins Homewood Campus, Loyola College, Gilman School, and the Baltimore Basilica.
Represented HHL in industry/professional organizations.

Major Projects:
Baltimore Basilica of the Assumption Restoration - Project Executive
Lovely Lane United Methodist Church - Baltimore, MD - Project Executive
The Johns Hopkins University - Project Executive
Loyola College in Maryland - Project Executive
Greenwood Plantation -- Thomasville, Georgia - Project Manager
Baltimore Country Club - Five Farms - Project Manager
Monticello - Charlottesville, VA - Project Executive
The Johns Hopkins University
Johns Hopkins Hospital - Children's Medical Surgical Center - Project Executive

The Johns Hopkins University
Director of Architectural and Construction Services
1981 to 1987
Hired initially to serve as Owner's Rep on one laboratory building, then the position grew, encompassing projects on JHU campuses in Montgomery County, Washington D.C., Peabody Conservatory, and even the design and construction of a post-graduate studies center in Nanjing, China. My responsibilities included the selection of architects and contractors on all university projects, monitoring the pace and quality of work, maintaining budget, and assuring tenant satisfaction.

RTKL Associates, Inc.
Architect
The Architects Collaborative (Cambridge, Massachusetts)
Architectural Intern
---
Education
The Johns Hopkins University
Master of Administrative Science (forerunner of its current MBA program)
University of Cincinnati
College of Design, Architecture and Art
Bachelor of Science, Architecture